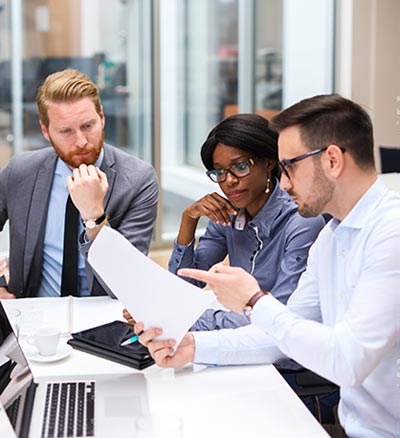 Creating your individualized financial plan is the most important element of the work that our APEX team will do for you.
Our Certified Financial Planners will be by your side throughout the process. Helping you every step of the way is something that we take a great deal of pride in, and we are always here to answer your questions.
Everyone has personal financial goals and aspirations. We will help you prioritize those, and establish a financial plan to meet them while maintaining your current lifestyle. We will provide you with lifetime cash flow forecasts which take into account all areas of your financial situation: your income and expenditures, your assets and liabilities, and the costs of the lifestyle you want to have.
We want to help you organize your financial resources and make the best and most efficient use of your assets. The Financial Planning Process will help you understand where you are, where you're going, and how to get there while leaving nothing to chance. Having this information will give you the clarity and peace of mind you need to reduce the stress of managing your finances.
At APEX, we stress that strong financial planning is not just for the wealthy or those who are close to retirement. It is critical for everyone, and can help answer questions at various stages of life. Have you ever asked yourself any of the following questions…
Can I afford to send my kids to university?
Will my parents be able to afford nursing home fees?
Will we be able to buy a cottage?
How much money is enough for our financial goals?
When can I afford to stop working?
If these questions sound familiar to you, we're here to help. Our Certified Financial Planners follow the internationally approved Six Step Financial Planning Process click here to learn more.